Creating An Account With ColorEdits
1. After navigating to our website - click on the "LOG - SIGN UP" button.
2. Click on the the "Create Account" button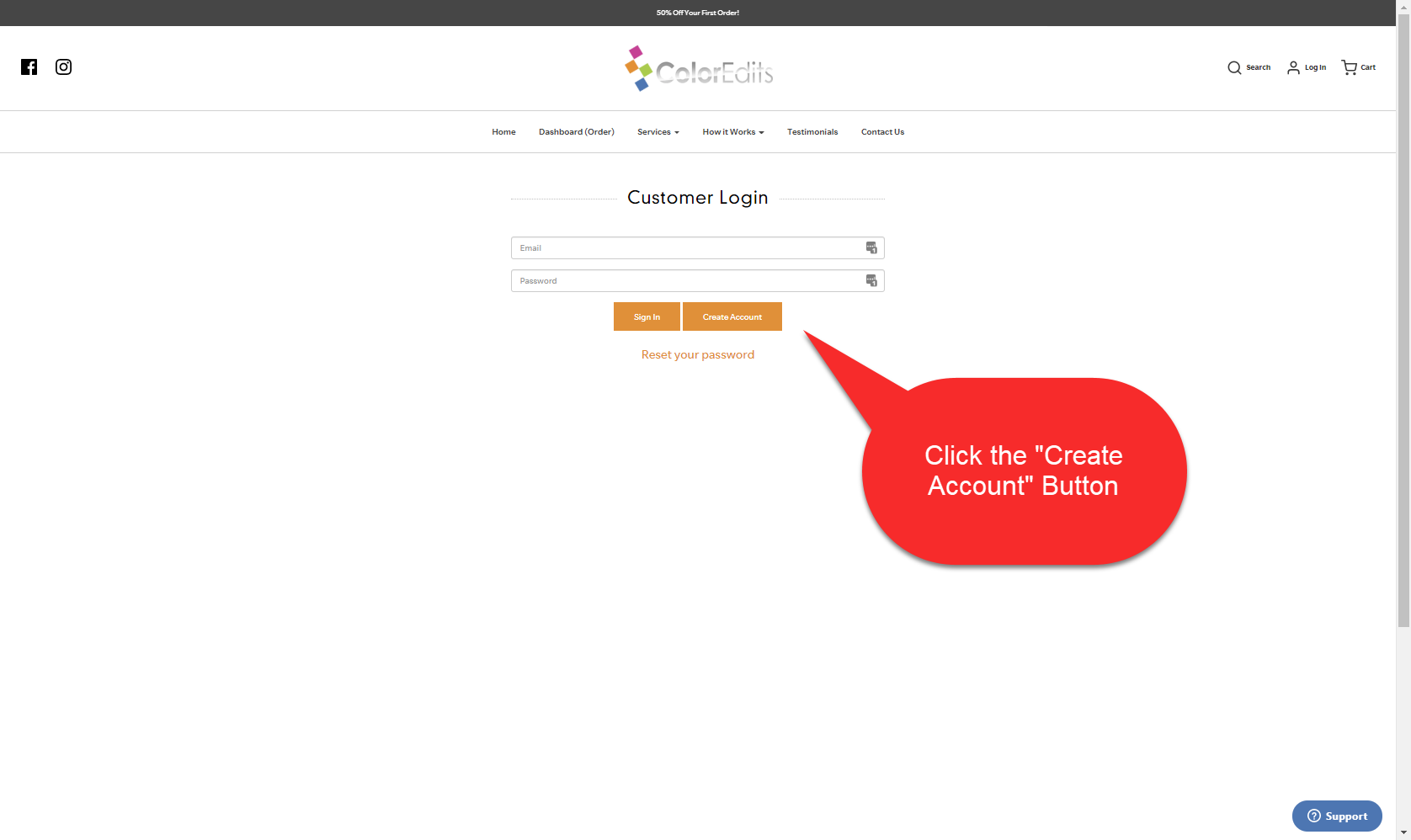 3. Enter your name, email address you want associated with your account and a strong password. Then click on the "Create" button.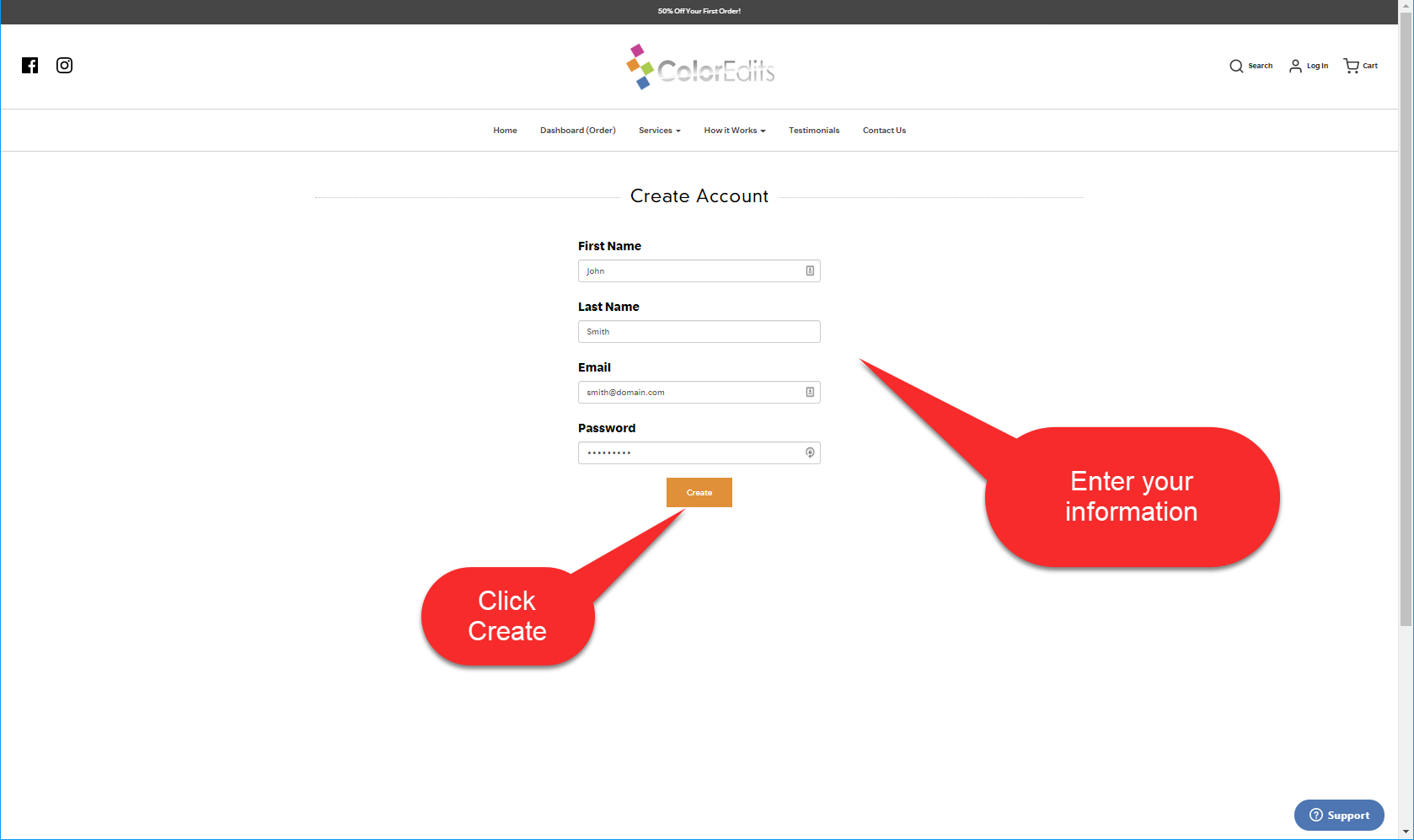 Your account will be created and you will receive a "Welcome" email with your coupon code for 50% off your first oder.