Uploading Your Images to ColorEdits
Your will be uploading the ZIP file you created containing your SmartPreviews and your Lightroom Catalog File. See how to get your image files ready to send here.
1. The first opportunity to upload your images will be the order confirmation screen - that will appear after you place an order. If your files are not ready - there are two ways to do it later.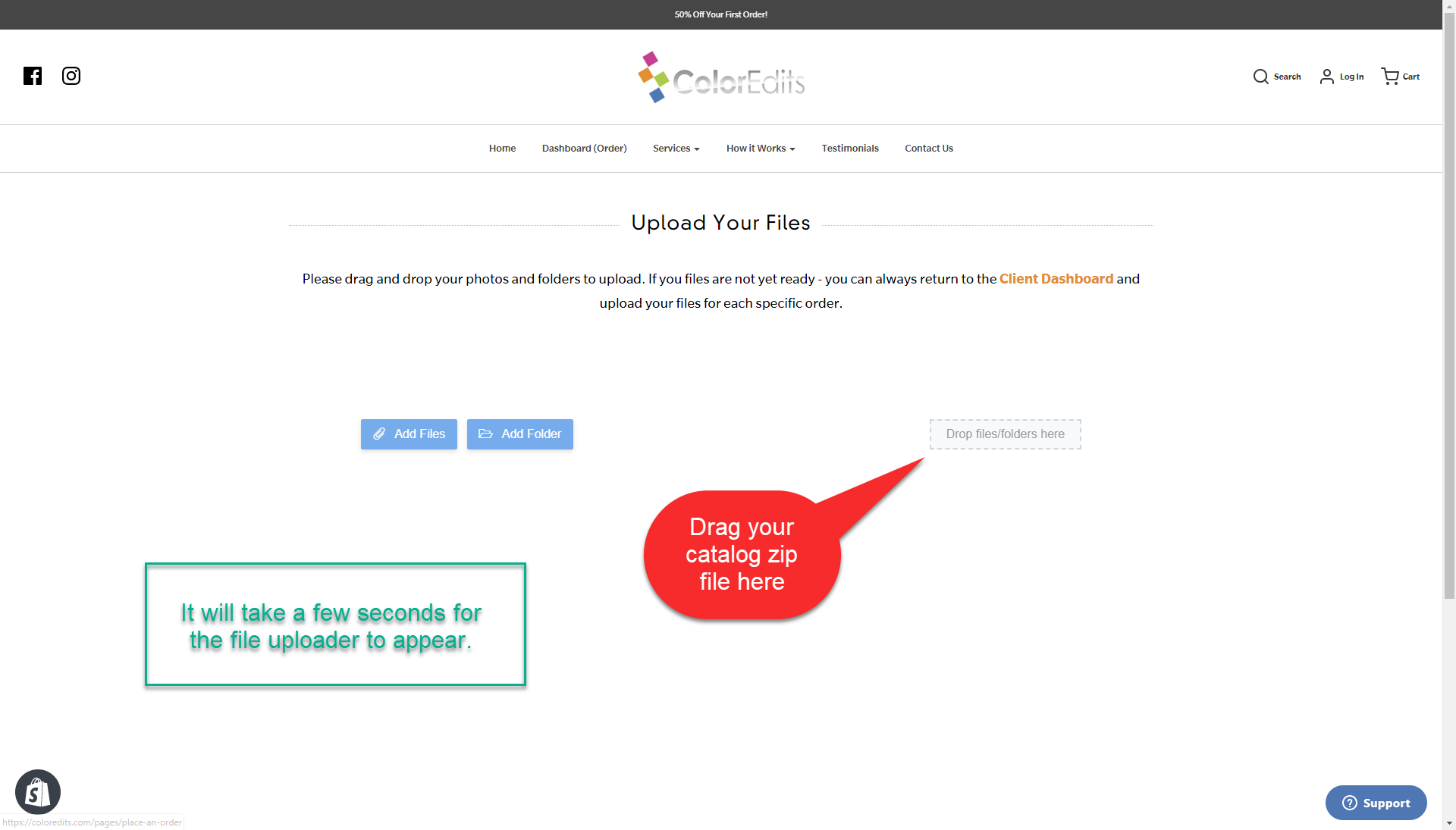 2. The next opportunity to upload images will be when you receive your order confimation email (usually a few minutes after placing your order). Just click on the link to be taken to to the image uploader.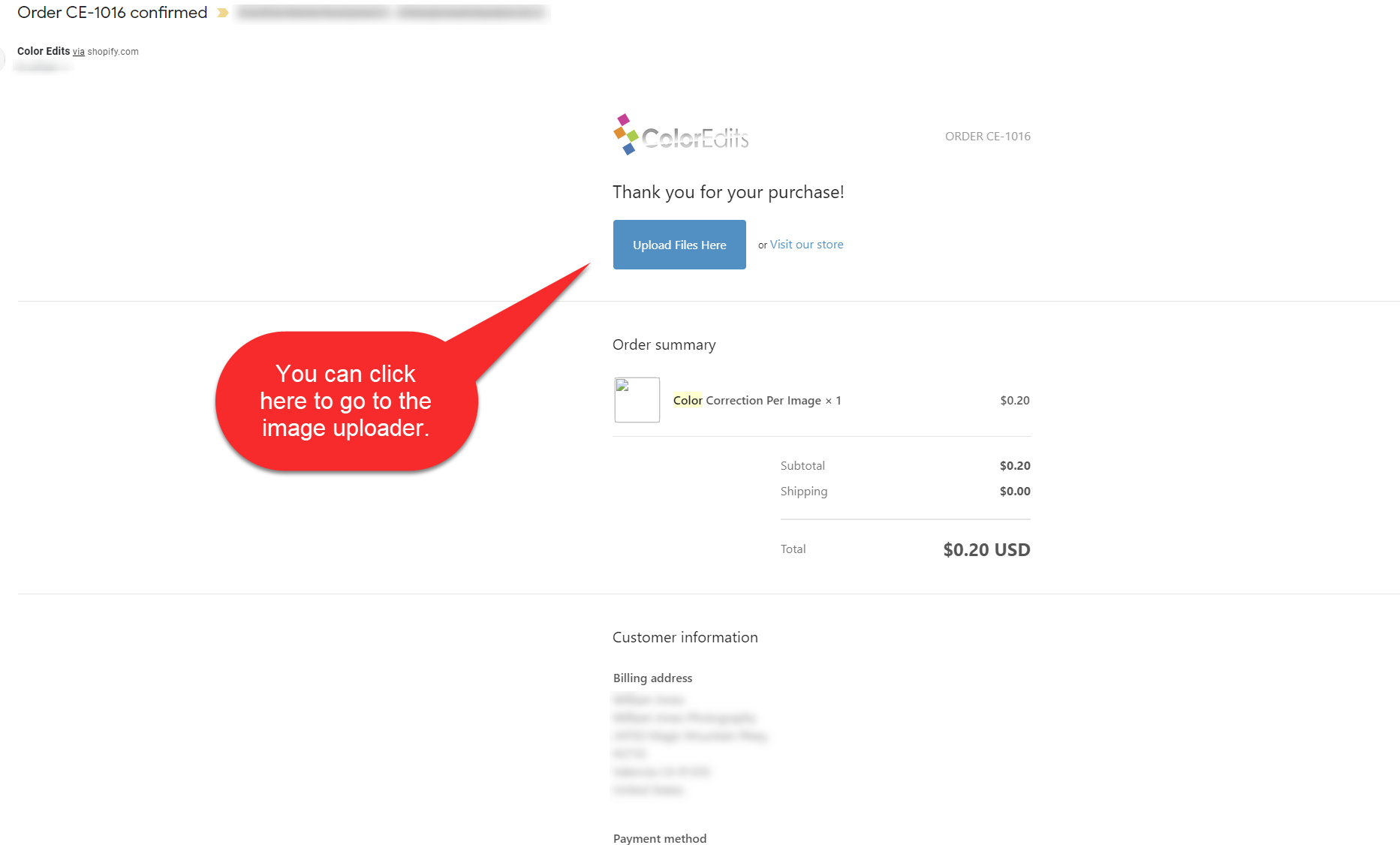 3. The last way to upload images is by going to the client dashboard. It will be available after logging in or you can always choose the "Dashboard" option on the main menu.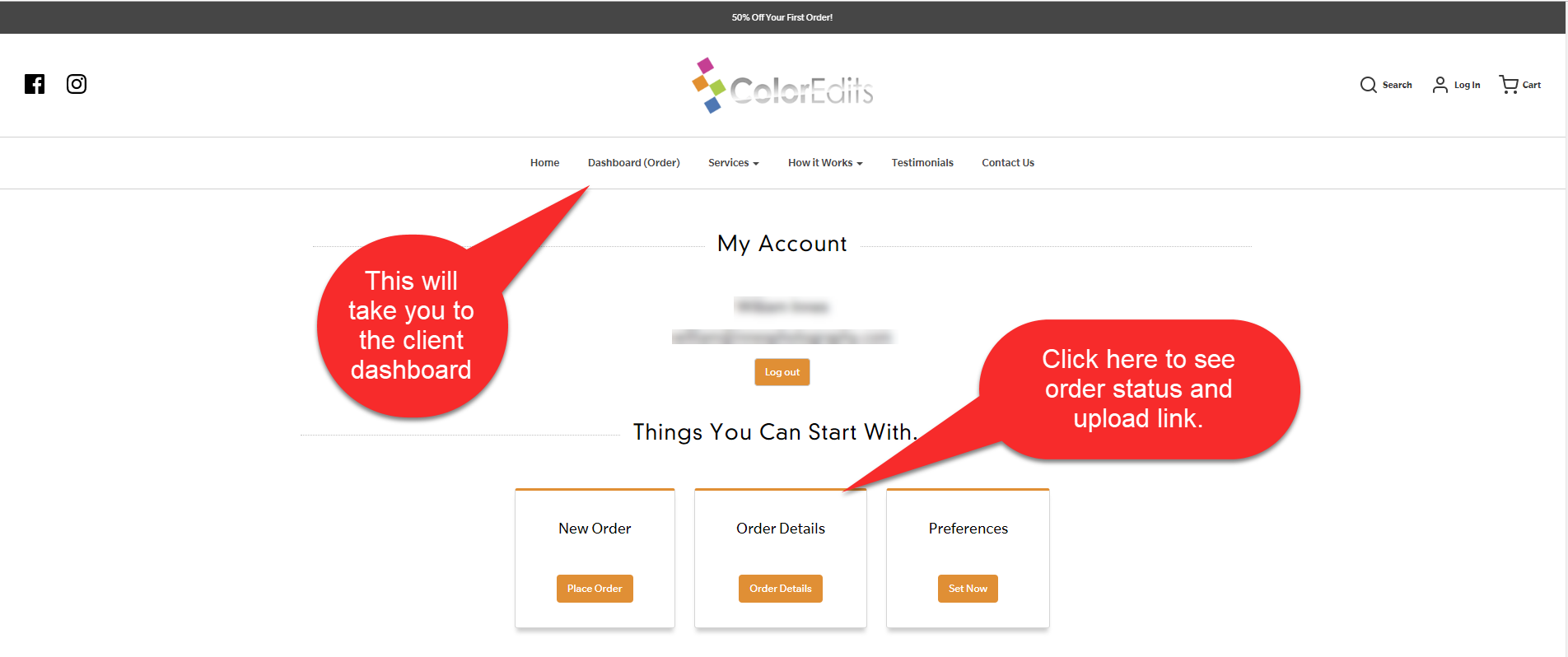 4. Once on the "Client Dashboard" you will have an opportunity to click on the "Upload" button for any order.