Our goal is to emulate your artistic style. We assign a Quality Manager to every client to oversee the work done on their images and review against preferences you have submitted. Preferences are extremely powerful in assisting us while working on your images. It is really important to submit yours.
1.Start by logging in and going to the "Client Dashboard" If you are not taken to the dashboard - click on the "Dashboard(Order)" menu item on the main menu.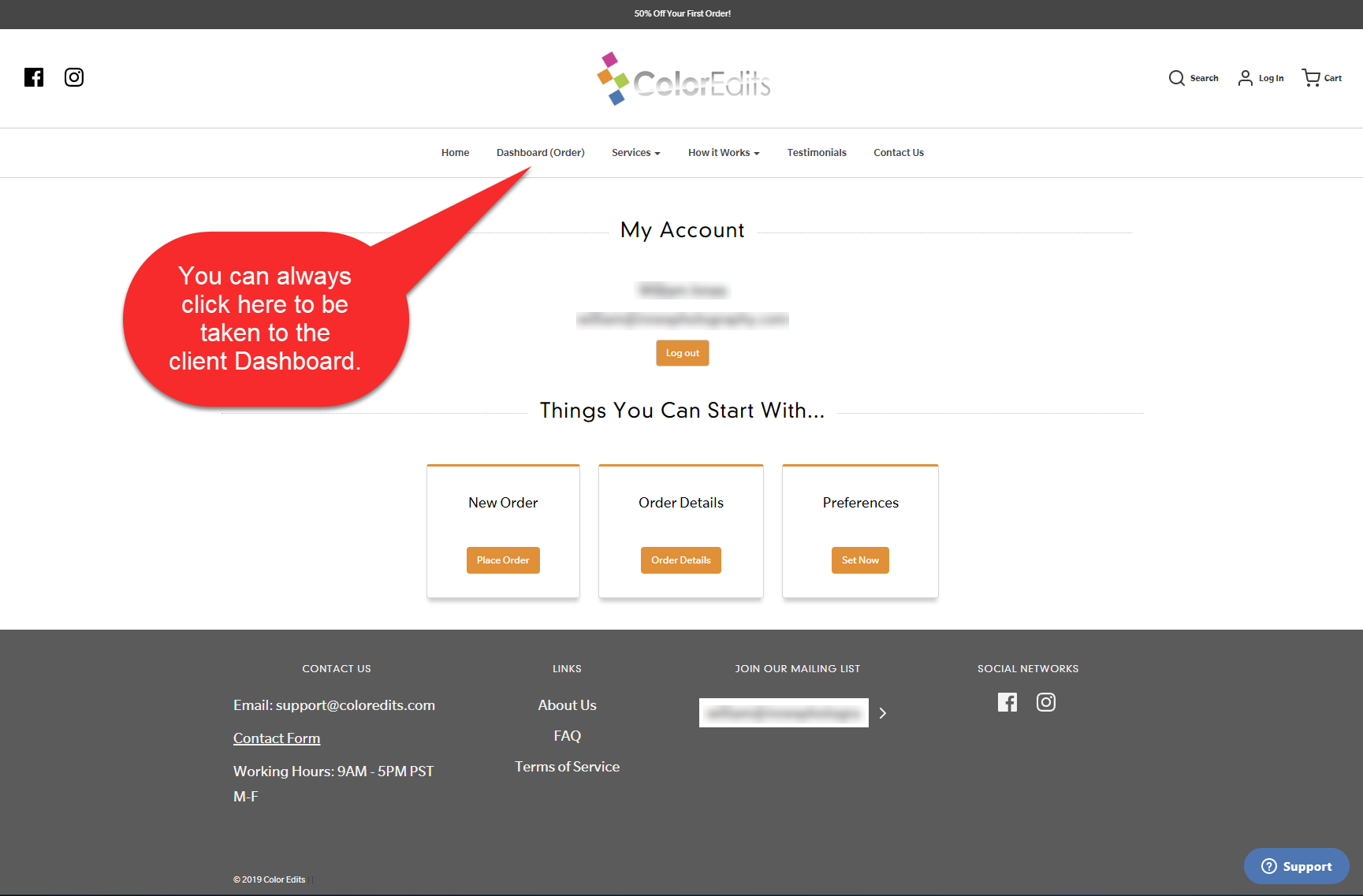 2. Click on the Preference button to be taken to client preferences.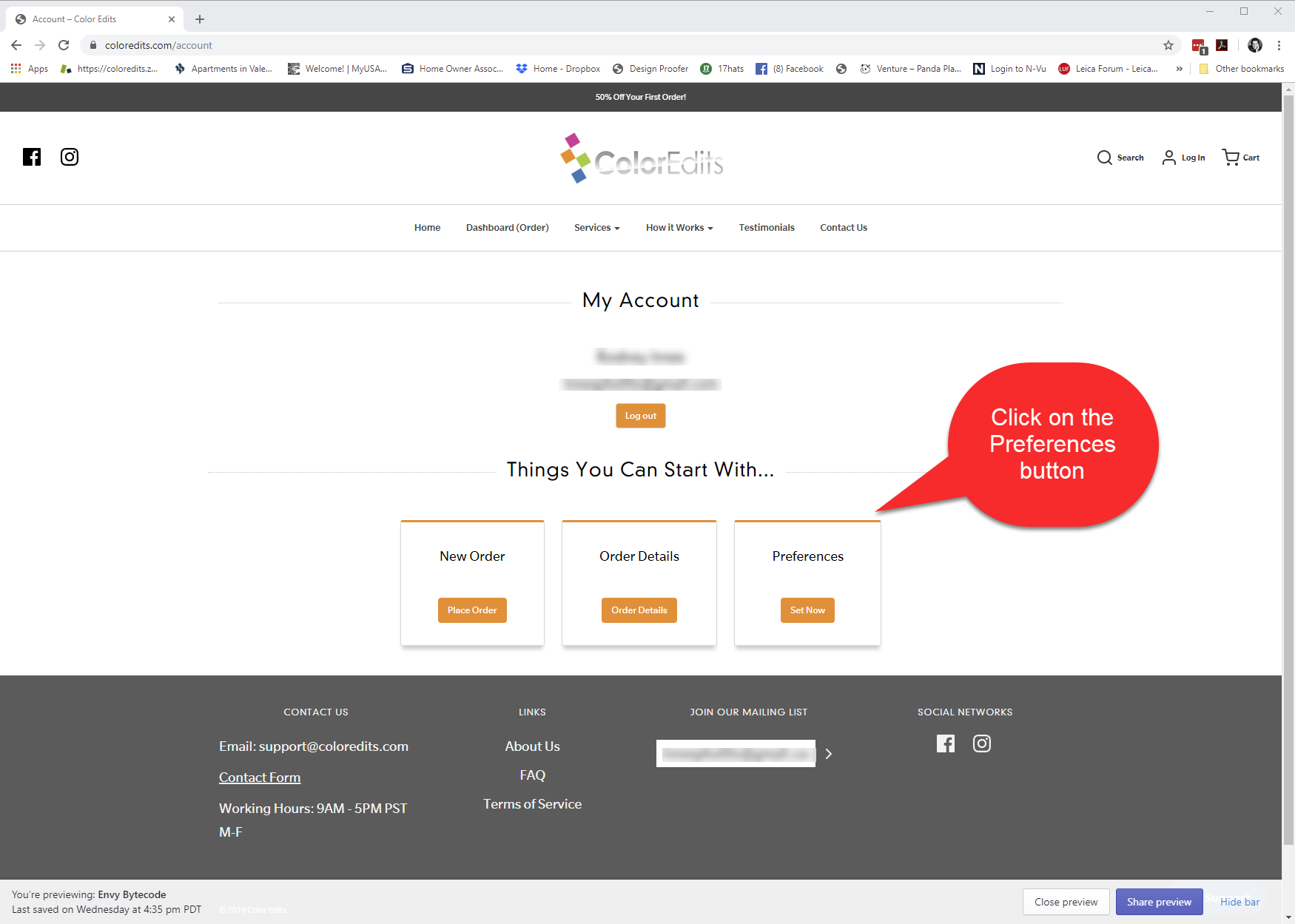 3. The first screen is your Basic Preferences for exposure, white balance and contrast. Set these from the drop down menu. These can always be changed anytime. Then hit the "Save" button.
It is important to note that you will have an opportunity to upload LIghtroom presets in another preference window. These presets may overwrite your basic settings.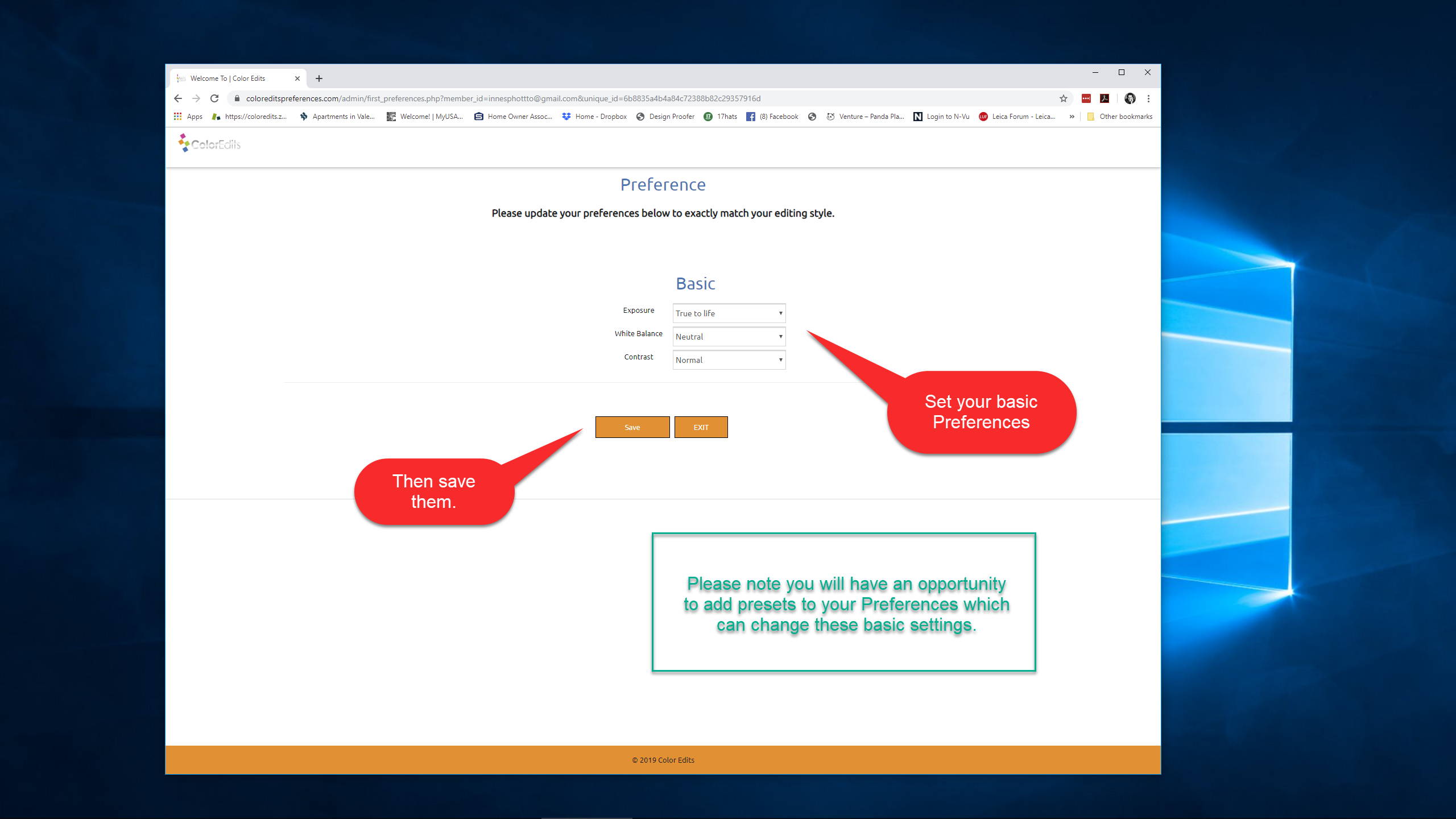 4. Next upload 4 sets of Before/After images from your portfolio from a wide variety of lighting senerios.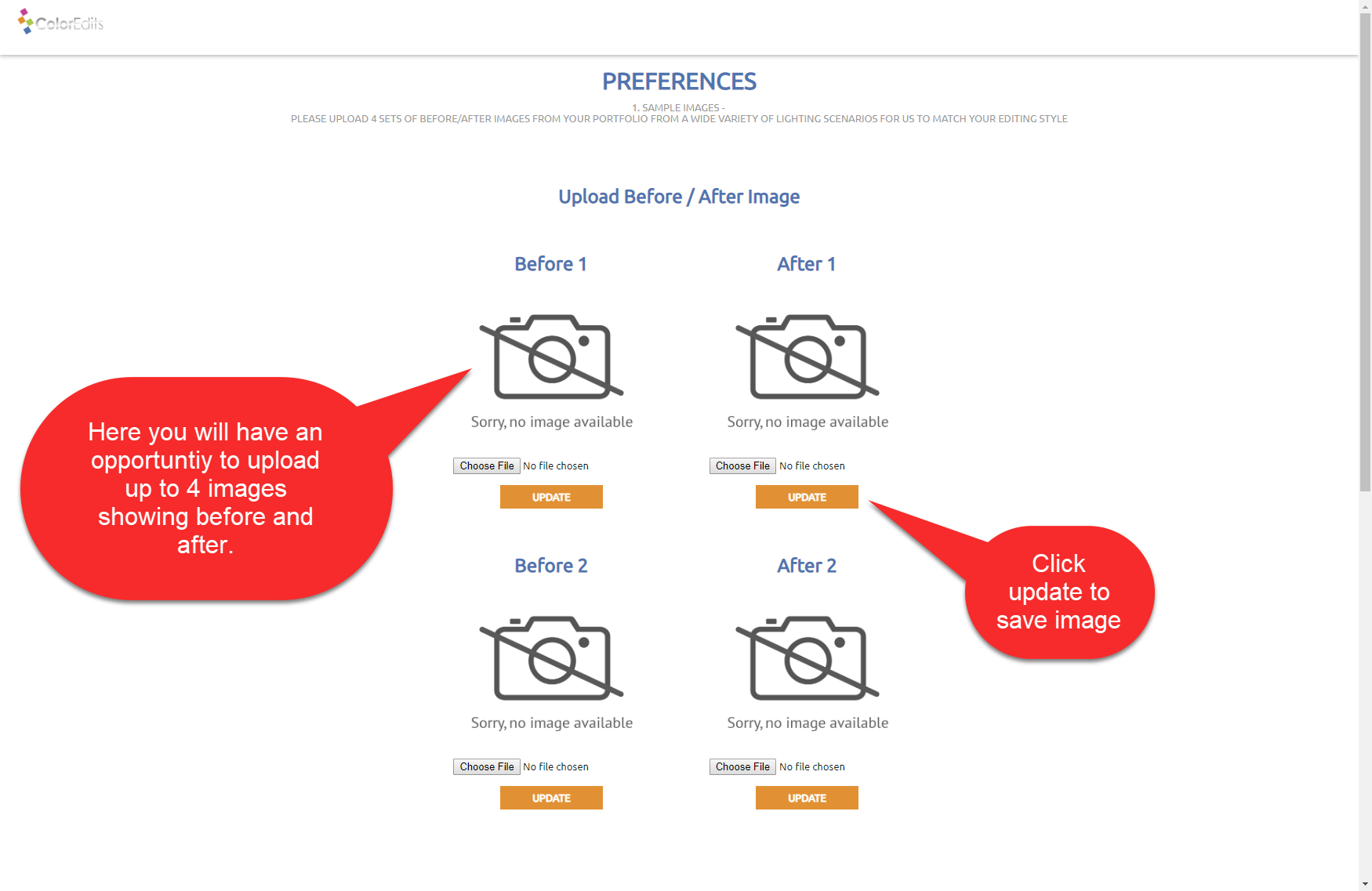 5. After uploading your before and after images click next to be taken to the "Presets" panel.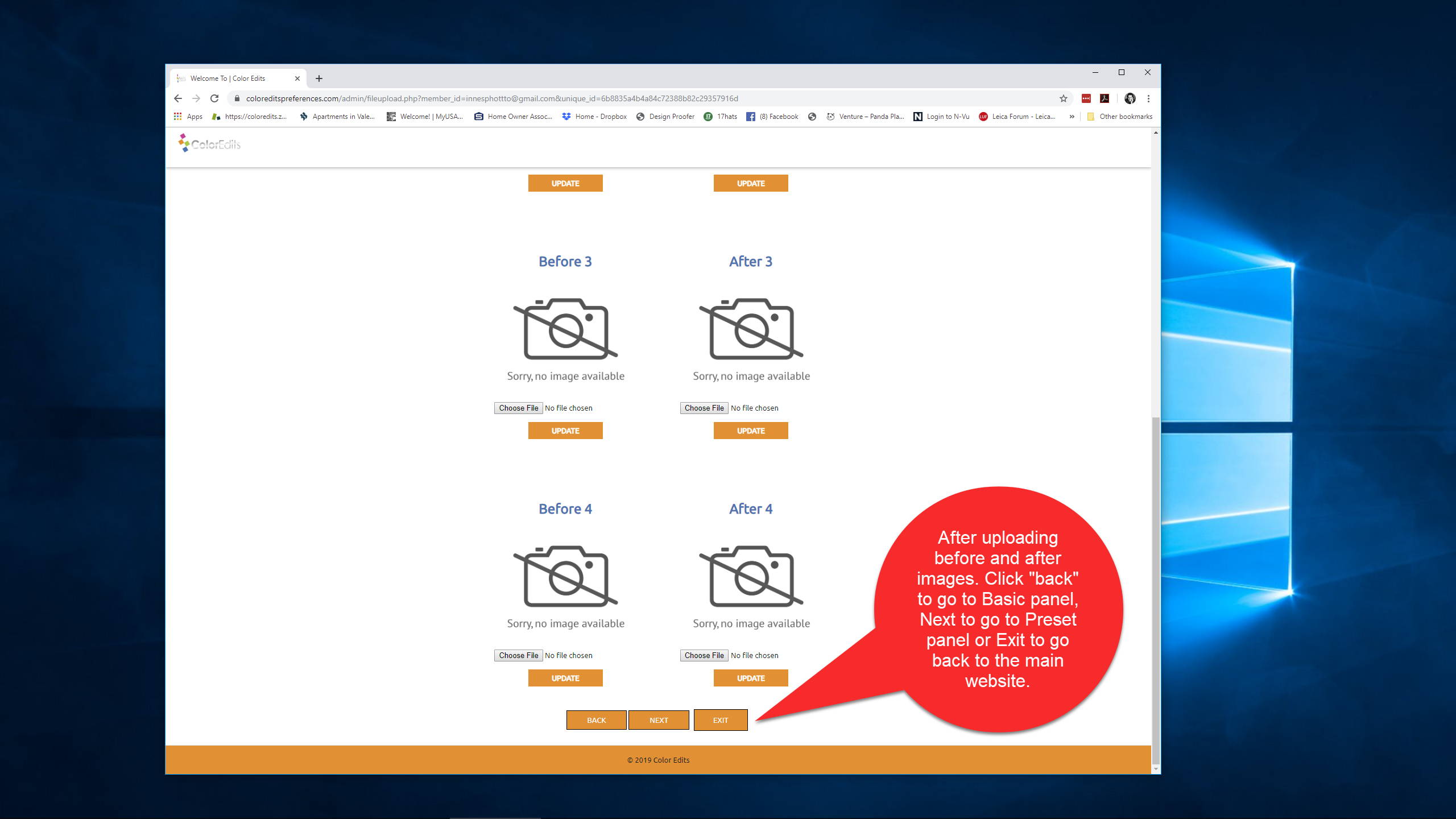 6. You will now have an opportunity to upload up to 4 Adobe Lightroom presets and lets us know where they are to be used with your images. (Indoor images, outdoor images, Black & white images etc...)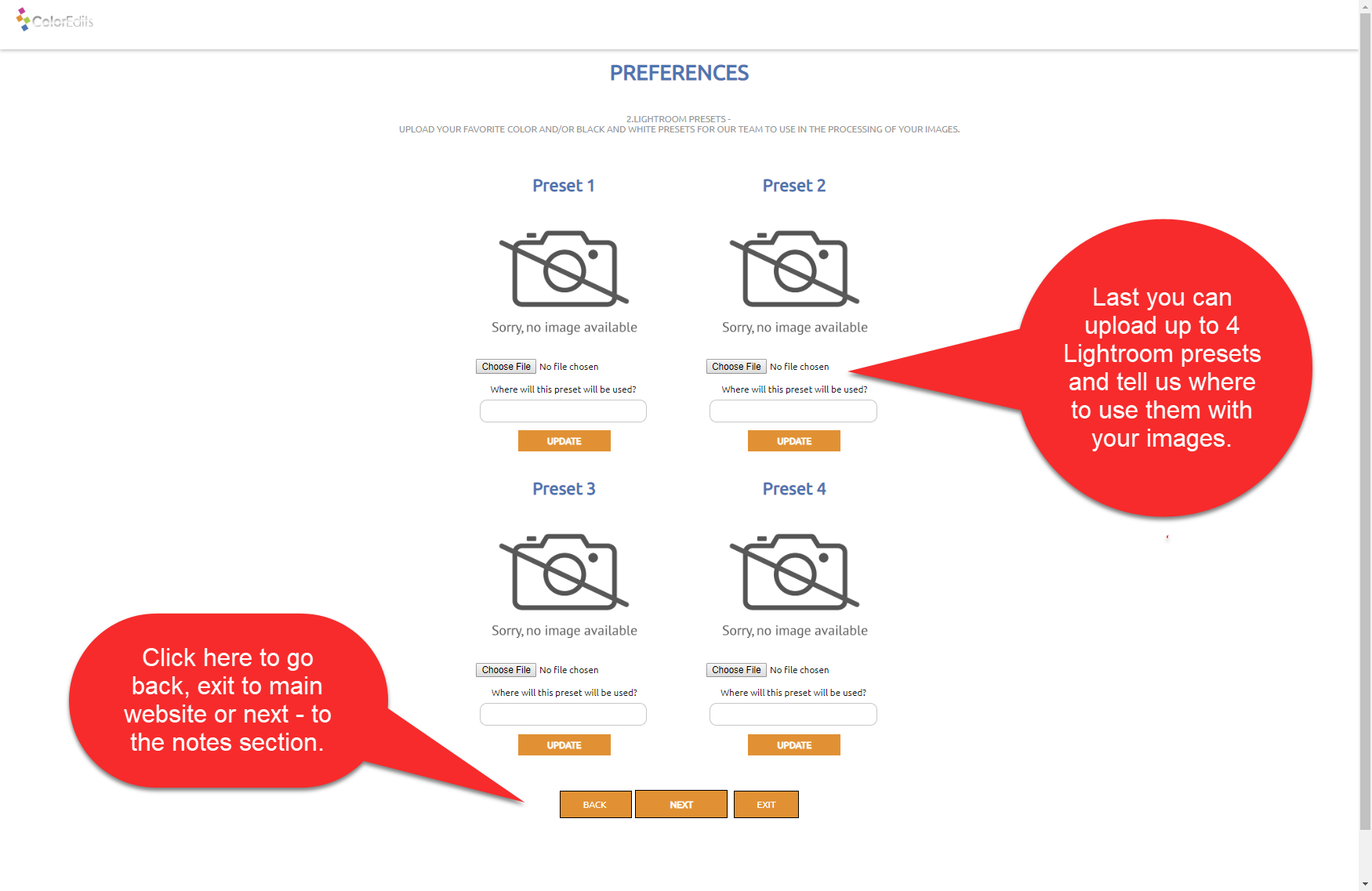 7. Last enter any special comments or notes that would pertain to your style and images. Then submit your preferences.